dear Walmart
- short and sweet, I absolutely love you. I love browsing through your aisles at any time of day. I love squealing with delight when I find you stocked to the brim with items only to be found during Christmas (peppermint mocha glade candle, how I love thee)...
dear Ethan
- I hate leaving you in the mornings =( I promise you it's for the best and I hate it as much as you do. I love you and will be home as fast as I can...
How could you NOT want to run to this face?

dear Ikea
- Me and you have a date tomorrow. I hope you are ready....
dear overtime paycheck
- do you know how beautiful you are? No, really. Have you taken a look at your glorious 3 digit splendor? Oh the things you and I will do...
dear air mattress-
you should be ashamed of your deflating behavior. I think you need to meet my garbage.
dear Breaking Dawn part 2-
I have not forgotten you. I will see Jacob. I will see Jacob. I WILL SEE JACOB.
God, you are perfection and I dont care that I am an old fart compared to you.

dear red hair-
I am absolutely smitten with you. I have never felt more fierce or sexy in my life. I love it BUT I do NOT love the upkeep or the fact that my hands are now stained red from my ghetto at home color rinses. Grrr.
Exactly! =)
dear Friday
- you are the best and thank Goodness for you and alcohlic beverages.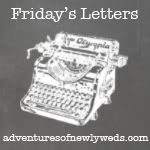 DONT FORGET TO ENTER THE BIGGEST GIVEAWAY IN THE WORLD (
ok that's ridiculous, but you know what I mean =)
)